Mais La Marche des Fiertès evoquait aussi des sujets plus sérieux...saviez vous que dans certaines pays l'homosexualité est encore puni avec la mort...?
But the Marche of Pride evoques also more serious subjects...did you know that in certain countries homosexuality is still punished with death..?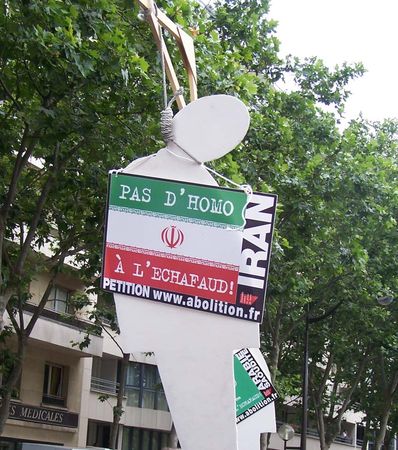 C'est pourquoi c'était une surprise agréable de témoigner l 'coming out' de la communite gay du Lebanon et de prendre connaissance de Helem.
Therefor it was a pleasant surprise to witness the coming out of the Lebanese gay community and to become aware of Helem.
***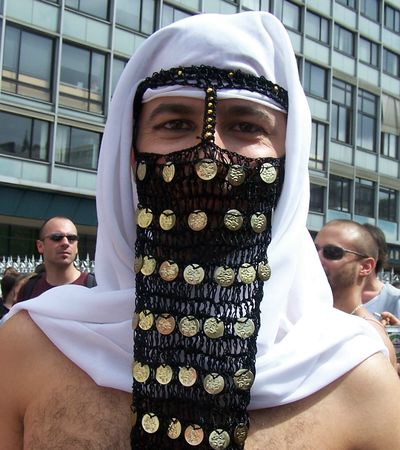 L'autre surprise de leur participation était ce jeune danseur ...absolument époustouflante...il dansait comme une flamme et il était le feu....il dansait pendant des heures sans fatiguer comme si son énergie venait d'ailleurs...
The other surprise about their participation was this young dancer...absolutely breathtaking...he danced like a flame and he was the fire...he danced for hours without tiring as if his energy came from somewhere else...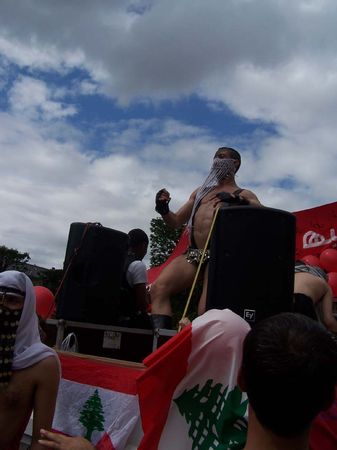 ***

à bientôt...
see you soon....