C'est simplement le Bistro le plus aimable et convivial du quartier...
It is simply the most friendly and trendy Bistro in all of the neighbourhood...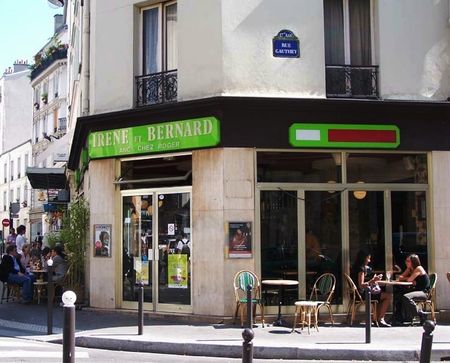 Les prix sont très accessible et le personnel et jeune et charmant...j'étais fascinée par la coiffure de la jeune femme qui travaille ici...ces cheveux sont tenu par une cuillère...mais elle bouge si vite que c'est la seule photo clair que j'ai captée..
The prices are very accessible and the staff is young and charming...I was fascinated by the hairdo of the young lady working there...her hair is held by a spoon...but she moves so fast that this is the only clear photo I got...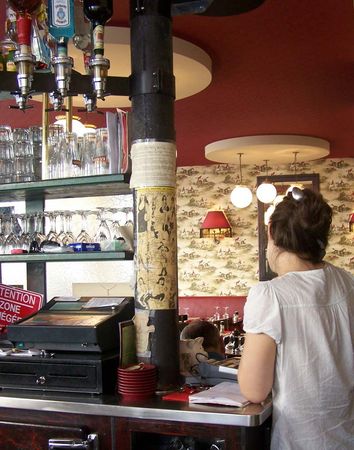 On mange bien ici et beaucoup de gens qui travaillent dans le quartier viennent pour le déjeuner ...
The food is good and many people who work in the neighbourhood come to have lunch here...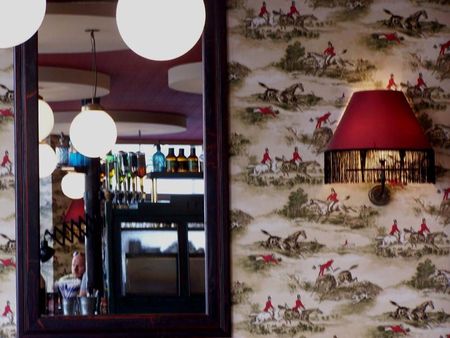 Mais moi j'aime mieux venir pour un petit café dans la matinée pour écouter leurs choix de musique excellente et diversifié entre Coleman et Cat Power ....selon l'ambiance de la journée.
But I prefer to come for a café in the mornings to listen to some of their excellente music ranging from Coleman to Cat Power....depending on the mood of the day.
à bientôt
see you soon