There has been quite a strong wind for a few days ..the waves were crowned with foam as far as one could see.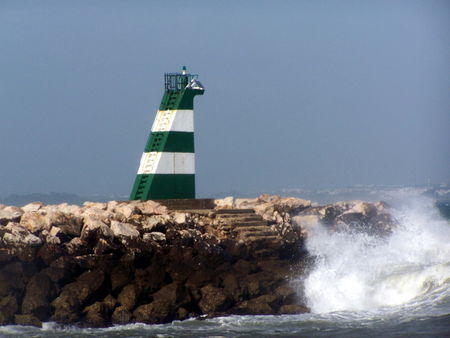 Boats for viewing the famous grottos or the dolphins were unable to go out and only very few fishing boats tried to brave the powerful Atlantic ocean.
Most spectacular were the waves around the old fort build in the late 17th century as a defence against the British Fleet led in those days by Sir Francis Drake.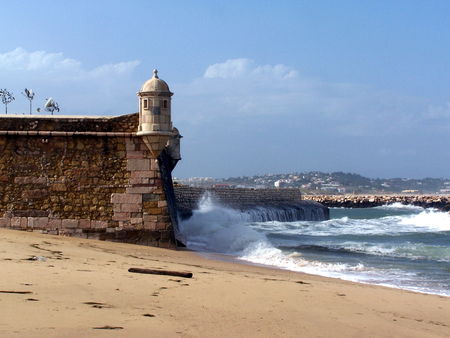 ***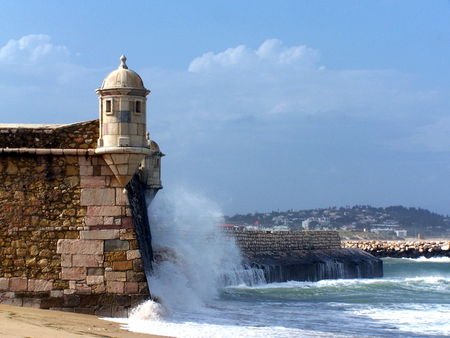 It is also known as the Forte do Pau da Bandeira or the Forte de Nossa Senhora da Penha de França on the waterfront near the entrance to the harbour. The stone inscription over the main door indicates that it was originally dedicated to Santa Virgem Senhora da Penha de França—whence one of its names; "Ponta da Bandeira" (or "Pau da Bandeira") are names of the area of Lagos where it actually stands.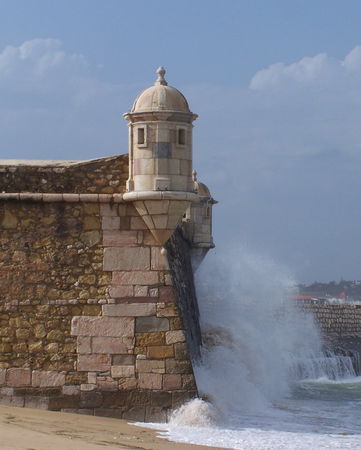 It is one of my favourite landmarks ....
see you soon...
et á bientôt....