We are now on the way to through the village to the fountain and the river ...all along little streets are branching off... some of the houses have a metal grill standing in front of the door.It is typically used in Portugal to grill fresh sardines in summer..to everyone´s delight...
***
***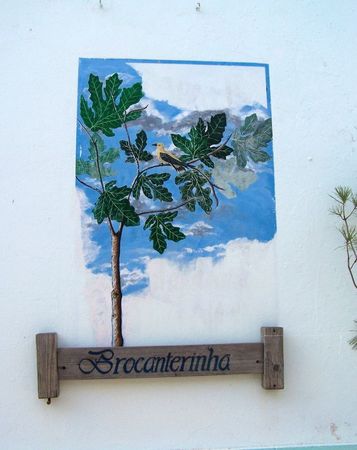 ***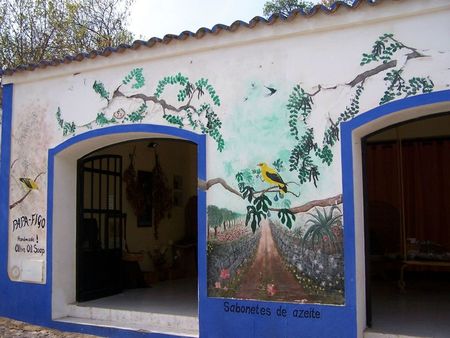 At the eastern end of Alte are the springs (fontes) for which Alte is well known. The area around Fonte Pequena (little spring) is picturesque...a bridge across the stream, the beginning of a series of waterfalls as the water flows down the hillside, a grassy area on the banks ideal for picnicking, and ducks making the most of the waters and the sunshine!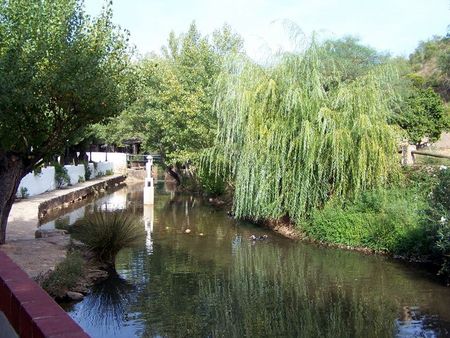 ***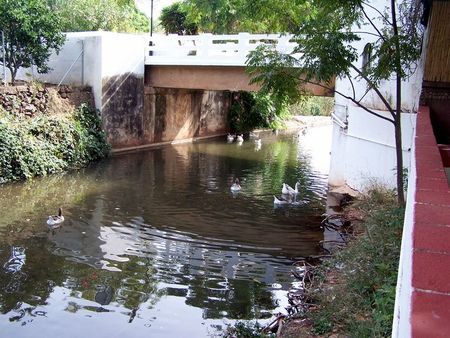 ***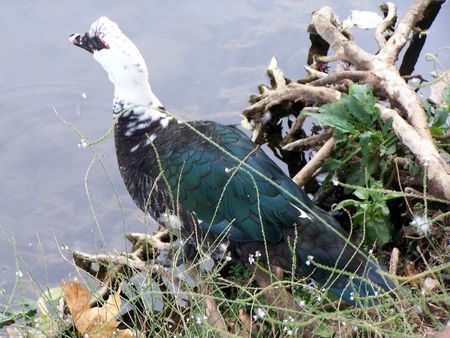 ***
***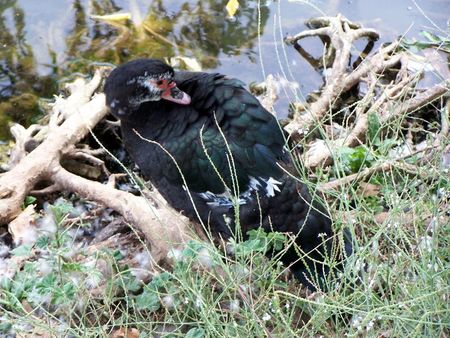 There is a pretty, paved, garden area in front of the 'Fonte Pequena Inn' dedicated to Alte's famous poet, Cândido Guerreiro..there are tiled plaques on the wall with some of the poet's works on.Here the springs...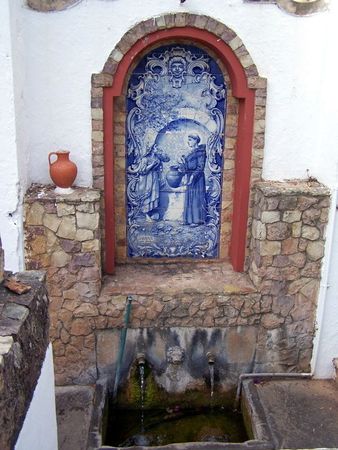 ***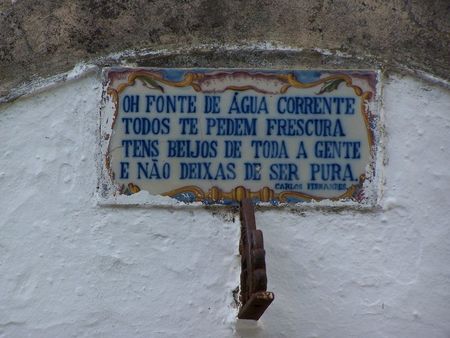 ***
***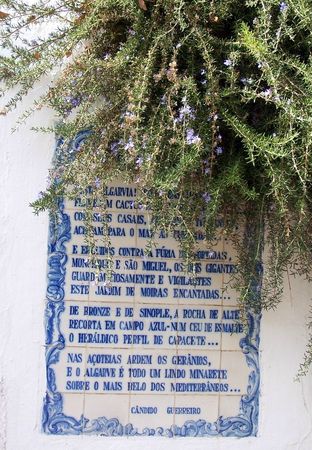 ***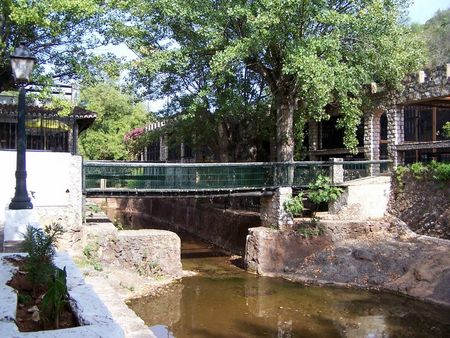 ***
***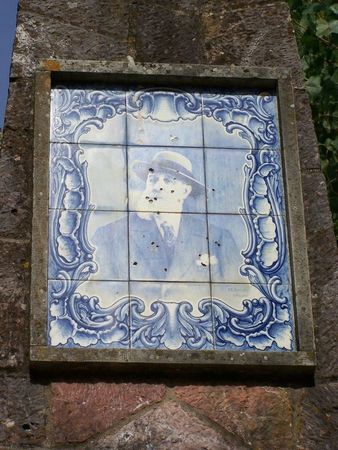 Here a Portuguese beauty from a poster somewhere in Alte...
...and the local bar...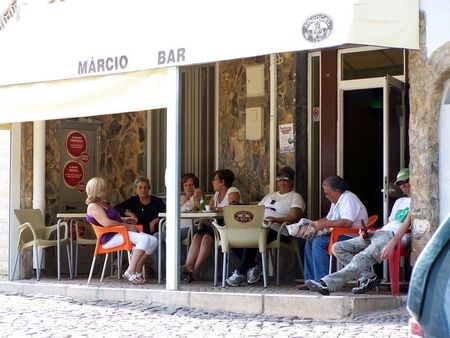 à bientôt...
see you soon...